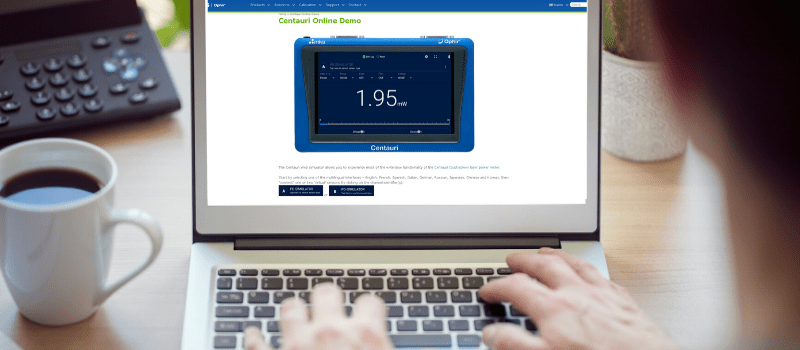 Centauri High End Power/Energy Meter Experience – Now at the Tip of Your Fingers!
We in Ophir know that there are some things you just can't get enough of. So…
For those of you who heard about our High End Centauri Power/Energy Meter, read the Centauri Book, watched the Centauri Movie and also for those who haven't, yet still want to get a feel for its versatility and features, we just came out with our Centauri Web simulator!!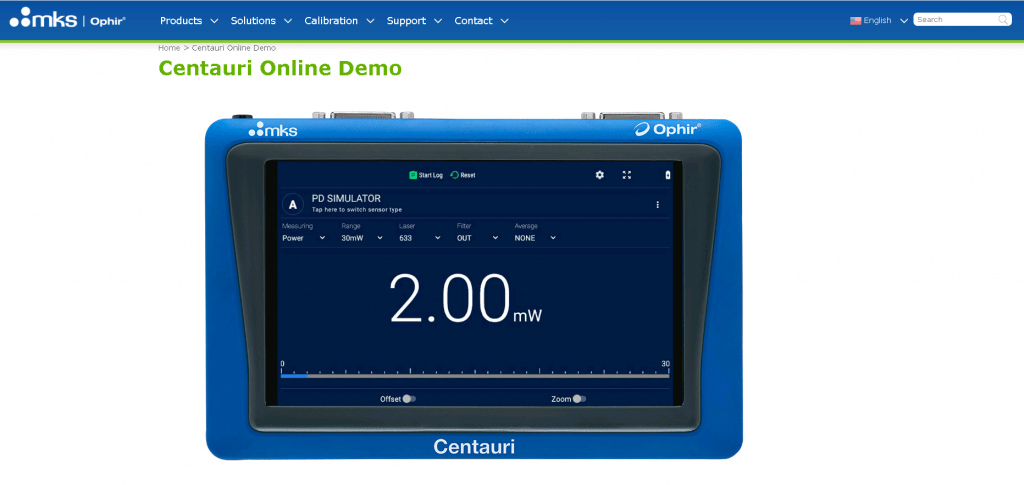 Our Web simulator will allow you to experience most of the instrument's functionalities.
"Connect it"
"Connect" the simulator to one or two of our Thermal, BeamTrack, Pyroelectric and Photodiode sensor simulators and view it on Split and Merged Graphical Displays
View results on a simulated 7″ Full Color Touch Display
Experience it in one of the Multilingual interfaces – English, French, Spanish, Italian, German, Russian, Japanese, Chinese and Korean
Various Displays: Bargraph, Analog Needle, Line Plot, Pulse Chart, Pass/Fail, Position, Stability, and Real Time Statistics
Some of our Math functions: Density, Scale Factor, Normalize against base line, etc. Functions can be mixed together, displayed graphically.
Math Channel allows comparison of two measurements
Try the advanced measuring modes
We invite you to try our advanced measuring modes and simulate wild range of options:
Pulsed Power measurements with Thermopile sensors
Low Frequency Power with Photodiode sensors – power measurement based on pulse cycle (for VCSEL)
Fast Power (10kHz) logging with Photodiode sensors
Exposure measurement (Energy Summing) with Photodiode and Pyroelectric sensors
** BONUS **
If you try the web simulator on your Android, iOS device or touch capable laptop you'll get the full experience by enjoying the full touch functionality
Its just that simple and easy with Centauri's laser power meter touchscreen.