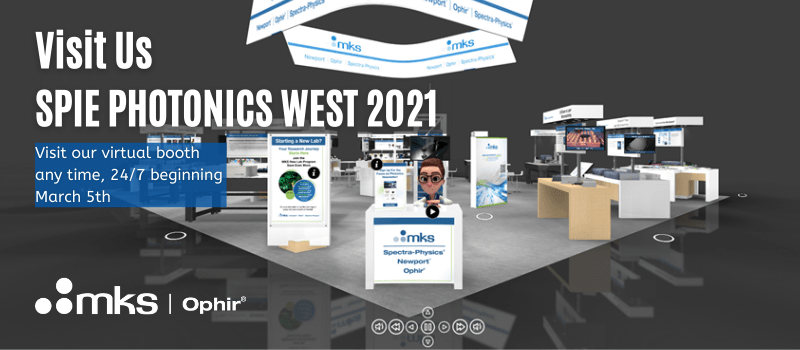 Don't miss Ophir's Virtual Booth at the SPIE Photonics West 2021 Digital Exhibition!
Photonics West may be virtual this year, but we'll be there to help you succeed with your challenging laser measurement projects and applications.
It is well known that Ophir has a wide range of beam analysis tools that are the ideal choice for every laser measurement application.
Here's a little taste of the solutions you'll be able to explore in our booth:
Industrial High Power & Additive Manufacturing Applications
The Ariel and Helios Plus all-in-one sensors for industrial applications. They feature 'power from pulse' measurement of up to 12kW without water cooling.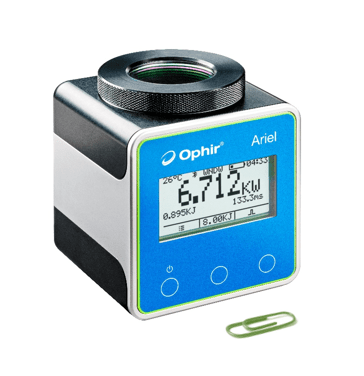 A self-contained, ultra-compact laser power meter for measuring high power industrial lasers up to 8KW.
Designed for OEM and end-user applications in closed and confined spaces, such as additive manufacturing, metal cutting, and welding, the Ariel power meter is a robust, battery-powered device that requires no water or fan cooling and is small enough to fit in the palm of your hand. The system measures laser powers from 200mW to 8KW, and at a wide range of wavelengths, including 440-550nm green and blue lasers, increasingly popular in copper welding. Watch Ariel's new video.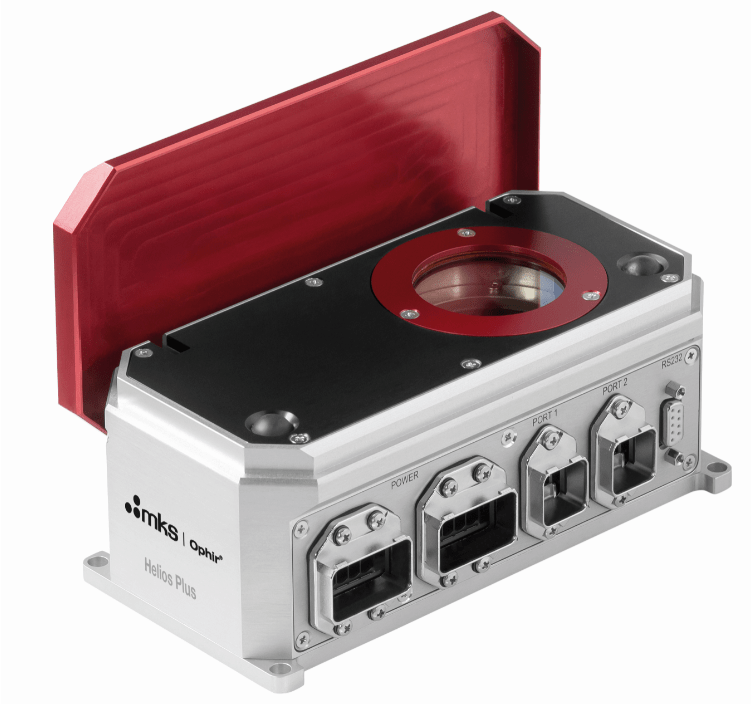 An expanded version of the Ophir Helios industrial laser power meter.
The Helios Plus has all the features of the Helios for measuring a wide range of high power lasers in production operations, as well as the ability to measure at additional wavelengths, such as blue and green lasers used in copper welding in the automotive industry and in addition it can also measure in a wider spectral range. The Helios Plus power meter measures high power industrial lasers of up to 12kW and, for increased flexibility, provides an expanded choice of wavelengths: 450-550nm (blue/green) and 900-1100nm (infrared).
This is especially important in the automotive industry where heat conduction welding with blue and green lasers is becoming the first choice for battery welding and connecting small copper parts in electrical components.
LED Applications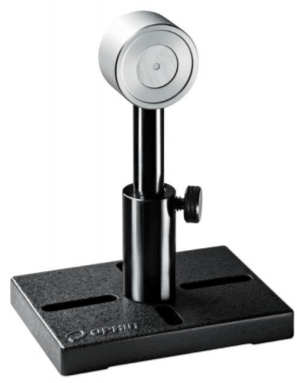 Calibrated over the UVA and violet spectral range (350-450nm), the PD300RM-UVA sensor provides a flat spectral response that is forgiving of inexact wavelengths, wide bandwidths, and wavelength shifts (e.g. due to heating). This allows for measuring both narrowband (lasers) and broadband sources, such as LEDs, without the need to know the exact wavelength.
The sensor's flat response also supports measuring sources at different wavelengths simultaneously. It is designed to analyze light sources, including for UV curing and drying of polymers, paints, and other UV responsive materials that are used in industrial applications, such as semiconductor processing and additive manufacturing. Read the full article here.
VCSEL & Fiber Laser Applications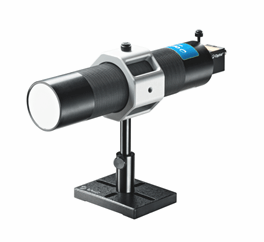 A compact calibrated optical system for measuring the size and power distribution of large and divergent beams of VCSELs, LEDs, edge emitting lasers, and fiber lasers.
The Wide Beam Imager device is capable of imaging any beam shape (round, line, or square) that is too large for a camera sensor.
It features a 48mm diameter aperture and an angle of incidence of 70 degrees. Beams are captured on a translucent diffusive screen and then re-imaged to produce a complete and accurate mapping of the light's intensity distribution.
I guess by now you think we're done…

Well, not quite…

We wouldn't want you miss our variety of catalog sensors, from fW-hundreds of KW as well as Meters (Displays),PC Interfaces & Beam Profilers:
BeamCheck / NanoScan / Beam Squared / Pyrocam™ IV USB/ BeamWatch / Photodiode Energy Sensors/ Laser Thermal Power Sensors/ Laser Pyroelectric Energy Sensors/ StarBright/ StarLite/ Quasar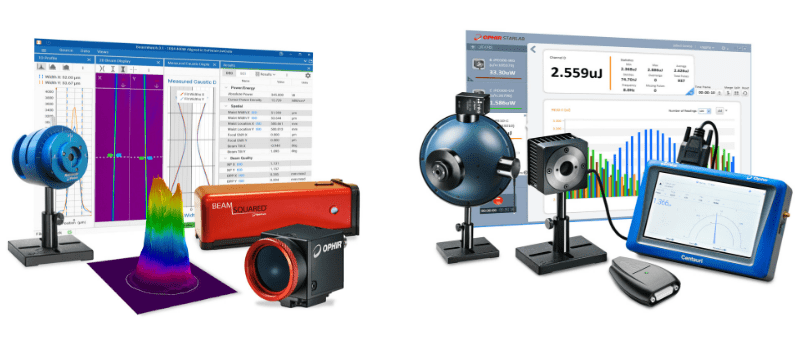 Register here to visit our virtual booth! Visit any time 24/7 and explore at your own pace. Our experts will be available for a live chat in our booth- Looking forward to virtually meet you and answer your every question!
See you soon…