Global Shortage of Semiconductor Chips
From automobile manufacturers to game console makers and PC manufacturing, the semiconductor chip shortage has severely impacted every technology industry. A global shortage of semiconductors triggered by the surging demand for laptops and computers during the pandemic had a profound impact on the global automotive production lines. As an example, new car builds typically comprise about 500 – 1,500 different chips. Delivery lead times for ICs are currently averaging at 22- weeks compared to a 9-week lead time in Q3 2020. In 2021, the production of more than 1 million vehicles was delayed in North America alone and automakers are projected to lose about $210 billion globally in sales due to shortages.
Shortage of Semiconductor chips – Global effects
As a knock-on effect to the supply chain disruptions, unprecedented energy shortage caused extreme electricity shortage in China. To cope with the power shortfalls, the Chinese government is rationing electricity by ordering factories to work shorter hours and fewer days. As a result, production capacity at some facilities has been cut by one-third. Chipmakers with manufacturing in China have seen significant disruption to their production output due to the government-imposed power cuts.
The Biden Administration is also pressing semiconductor companies for more transparency about their supply chains as they strive to avoid a global chip crisis, and convened a meeting in September 2021 with key automakers, technology, and semiconductor companies with representatives from the likes of Apple, Ford, General Motors, Global Foundries, Intel, Micron, Microsoft, Samsung & TSMC in attendance.
Key players seek to expand capabilities
Chip shortages are projected to last for next several quarters and some of the key players in the industry are taking measures to expand their capabilities. Below are some highlights from September/October 2021 announcements across semiconductor industry:
Intel breaks ground in September for two massive chip fabs in Arizona with a $20 B investment. The two new fabs in Arizona will cater to growing demand for Intel's products and provide committed capacity for Intel Foundry Services (IFS). The new capacity expansion will bring Intel's total Arizona investment to more than $50B.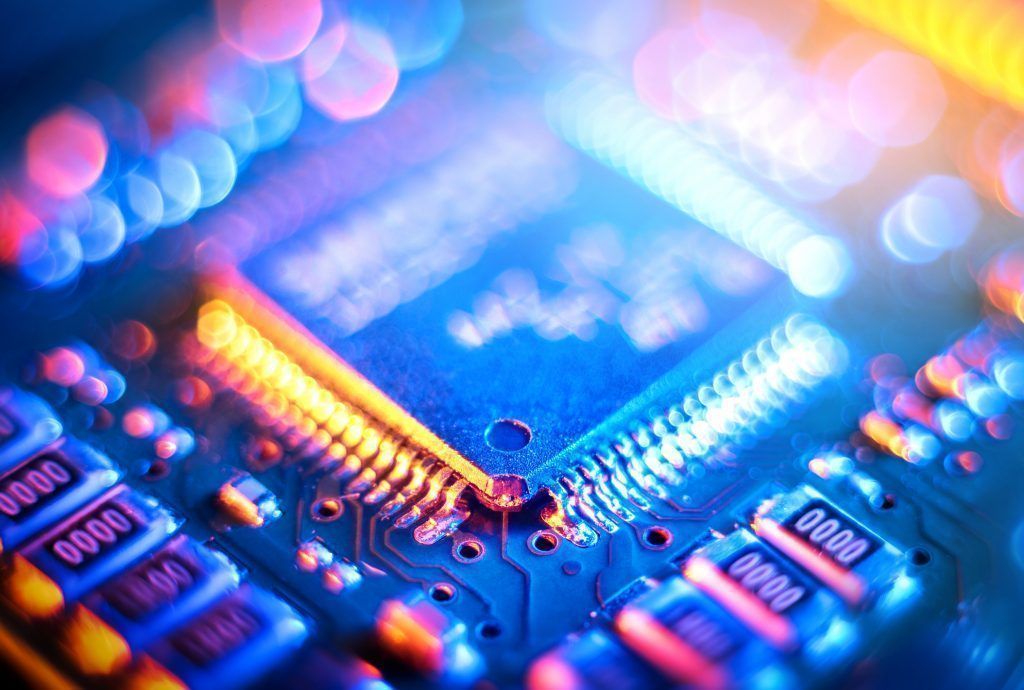 TSMC the world's largest contract chipmaker, and Sony are considering jointly investing about $ 7B to build a factory in western Japan, to make semiconductors used in camera image sensors, as well as chips for automobiles and other products. If approved, the factory is slated to go into operation by around 2023/24
Samsung Electronics announced its plans to triple their foundry production capacity by 2026. The Korean manufacturer announced plans to enter volume production of 2-nm chips in the first half of 2025 and stated that they are on track to produce the 3nm chips using the new Gate-all-around transistor architecture in the first half of 2022.
SK Hynix, the Korean memory manufacturing giant announced that it will acquire a South Korea based 'Key Foundry', a contract chip manufacturer for $ 492 M. The acquisition is expected to double SK Hynix's 8-inch foundry capacity
SMIC in China announced in October a new chip fabrication plant in Shenzhen to produce display driver and power management chips. SMIC previously stated that they are working with the Shenzhen government to invest $2.35 B into the plant which will produce 40,000 12-inch wafers per month using the 28nm node process. In addition to the Shenzhen plant, SMIC also announced plans for another $9 B fab in Shanghai also focusing on the 28 nm process.
Micron Technology plans a $7 B DRAM plant in Japan and will start operations by 2024 to serve and meet the demand for datacenter applications.
Bosch a major Tier 1 Automotive supplier in Germany is increasing CapEx with a 9-figure investment for a new chip manufacturing facility in Reutlingen by end of 2023, alongside expansion of the 300 mm wafer fab facility in Dresden.
Hyundai, the South Korean automaker has stated that it will develop its own chips to be more self-reliant during a supply chain crunch.
The CapEx intensive and concerted efforts as indicated above by the key players in Semiconductor industry are the first steps to help mitigate some of the supply chain constraints that we see today, in the long term.
MKS, as a key supplier of semiconductor components is well positioned to support the ongoing industry-wide efforts to ramp up production.
Related Links:
=====
Opinions, statements, estimates and projections in this message or other media are solely those of the individual author(s). They do not necessarily reflect the opinions of MKS Inc. or any of its affiliates. MKS Inc. has no obligation to update, modify or amend this message or other media, or to otherwise notify a recipient thereof, in the event that any matter stated herein, or any opinion, projection, forecast or estimate set forth herein, changes or subsequently becomes inaccurate. Any content, information and any materials provided in this message or other media is on an "as is" basis. MKS Inc. makes no warranty, expressed or implied, as to its accuracy, completeness or timeliness, or as to the results to be obtained by recipients, and shall not in any way be liable to any recipient for any inaccuracies, errors or omissions herein.
=====
Resources
Chip shortage expected to cost auto industry $210 billion in revenue in 2021. Sep 23, 2021. CNBC. https://www.cnbc.com/2021/09/23/chip-shortage-expected-to-cost-auto-industry-210-billion-in-2021.html
US presses chipmakers for more transparency on supply chains, Financial Times, September 23, 2021. https://www.ft.com/content/7bd59b60-c53d-4796-93f4-d0f51c2b5066
Intel Breaks Ground on Two New Leading-Edge Chip Factories in Arizona. Sep 24, 2021. Intel Newsroom
China Power Outages Close Factories and Threaten Growth. Oct 13, 2021, New York Times. https://www.nytimes.com/2021/09/27/business/economy/china-electricity.html
Hyundai Motor plans to develop its own chips. Oct 13, 2021. Tech Crunch. https://techcrunch.com/2021/10/13/hyundai-motor-plans-to-develop-its-own-chips/
Micron to build $7B plant in Japan to expand DRAM production. Oct 20, 2021. Reuters. https://www.reuters.com/technology/micron-build-7-bln-plant-japans-hiroshima-report-2021-10-20/
SMIC's new Shenzhen semiconductor plant offers glimpse at China's effort to fight global chip shortage. Oct 26, 2021. South China Morning Post. https://www.scmp.com/tech/big-tech/article/3153736/smics-new-shenzhen-semiconductor-plant-offers-glimpse-chinas-effort
Samsung plans to triple foundry chip production capacity by 2026. Oct 28, 2021. Nikkei Asia. https://asia.nikkei.com/Business/Technology/Samsung-plans-to-triple-foundry-chip-production-capacity-by-2026
SK Hynix to acquire South Korea-based chip contract manufacturer for $492 million. Oct 28, 2021. Reuters. https://www.reuters.com/article/testh-key-foundry-m-a-sk-hynix-testh/sk-hynix-to-acquire-s-korea-based-chip-contract-manufacturer-for-492-million-idUKKBN2HJ0AQ
Bosch to spend €400m on chip production. Oct 29, 2021. EE news Europe. https://www.eenewseurope.com/news/bosch-spend-eu400m-chip-production
TSMC, Sony to invest $7B for new Japanese chip plant. Nov 10, 2021. Reuters. https://www.reuters.com/technology/sony-invest-500-mln-tsmcs-new-chip-unit-japan-2021-11-09/
Why the Chip Shortage Drags on & on. Nov 12, 2021https://www.wired.com/story/why-chip-shortage-drags-on/