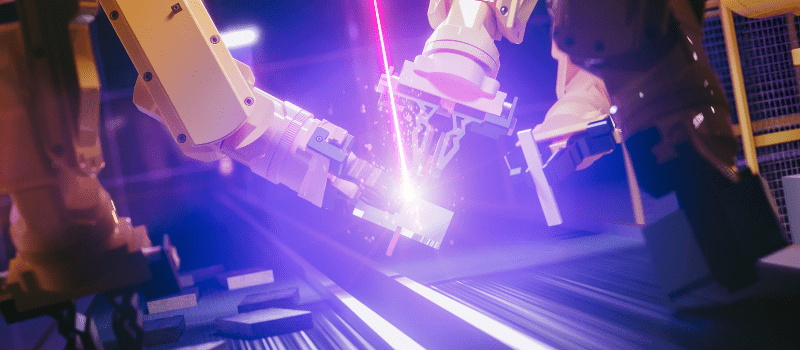 Industrial Laser Trouble shooting Made Easy – Beam Profiling plus Direct Fiber Measurement
High power fiber laser systems consist of many different components, the laser source with the active fiber, the transport fiber delivering, the laser beam e.g. to the focusing optics of a welding or cutting system. Today, thanks to modern measurement technology it is possible to accurately measure the profile of the focused beam as it would hit the working plane.
Ophir BeamWatch Integrated system  is based on the BeamWatch non-contact beam profiling technology but additionally offers many features necessary to use it in automated production lines. One of the features the product offers, is a good/bad alert that directly shows any issues occurring in the process. But what happens once a bad signal is monitored?
 Troubleshooting malfunction within the beam path
Even for laser experts it is difficult to troubleshoot malfunction within the beam path. So the first step is to see whether the issue can be tackled by checking the components in front of or at the end of the beam path. As the protective glass is a wear part, this should be carefully examined first. If the problem cannot be solved by changing the protective glass, the next step would be to separate the welding or cutting optics from the fiber and check the power of the beam directly out of the transport fiber. In case the power measurement is in spec even though the beam profile is not, it's worthwhile having a closer look at the beam delivery optics. If the power reading is low, it is suggested to repeat the measurement with a reference fiber. If the power is still low, there is a fair chance the problem derives from the laser source. Otherwise, with the power measurement being out of spec, the transport fiber is most likely the root cause for the issue.
In order to facilitate and speed up this process, MKS Instruments developed its new QBH Fiber Adapter Solution. The Ophir Fiber Adapter allows to mount QBH fiber terminations to Ophir power sensors ensuring the correct distance for proper beam size. Also, the enclosed environment prevents the backscattering of laser light. The new adapters are available for power sensors with 1,5 and 5 kW; there are already plans to connect with power sensors enabling higher power measurements.
The sensors are water cooled and are offered in two differently sized models. By measuring the power output of the transport fiber, the user can quickly determine whether the issue derives from the laser itself or from the beam path.
Ophir Fiber Adapter Solution
Beside using the Ophir Fiber Adapter Solution as a diagnosis tool, it is also ideally suited for manufacturers of laser fibers or fiber lasers. By connecting the fiber directly to the power meter, they can easily perform power measurement within the production process or as end of line testing.