Laser Measurement in the Medical Industry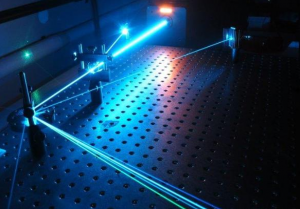 If you are a medical professional working with lasers, you quite probably come across different laser measurement challenges. You hold a huge responsibility towards your patients' safety and health, not to mention that you need to fill the regulations of the FDA and the ANSI. The safety regulations for medical lasers are the strictest out of any laser usage. You need to feel certain that you use proper Laser power measurement tools of your lasers in order to ensure that the laser is working according to standard.
The Laser Training Institute has a special week-long laser service course for medical personnel. During this course, which happens four times a year, people learn how lasers work, how to use them and how to take proper care of them including measuring them.
We're very pleased that the Laser Training Institute uses Ophir-Spiricon instruments for teaching measurement. Dan Little, Technical Director, Laser Training Institute, Professional Medical Education Association, Inc. wrote in an article for us: "Ophir offers a plethora of measurement heads that can satisfy any need."
And he gives one useful tips to his readers: "Always collect the reading on the prefocus side the impact. The defocus side will have a diminished reading because of losses in the photoacoustic shockwave at the focal point."
With the medical industry using thousands of different kinds of lasers, it's important to be knowledgeable about your laser and to find a laser measuring tool that will give you accurate results every time.
Read Dan Little's article – Laser Measurement in Medical Laser Service .
Please feel free to comment and add things you have on your list
You might also like to read: Lasers Used in Aesthetics Treatments: A brief overview
Share this: