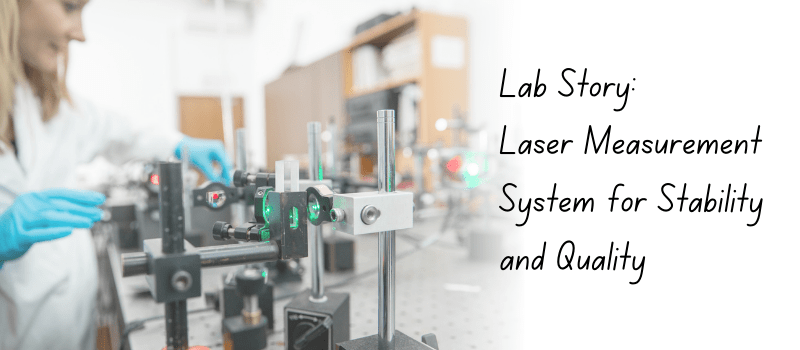 Lab Story: Laser Measurement System for Stability and Quality
The R&D lab of a large jet engine manufacturer uses a laser welding cell in order to test and develop new laser processes. They needed a solution to ensure the laser remained stable and of the best possible quality.
Their lab has two main lasers, both in the near-IR (1 μm). One is a multimode laser with an M2 of about 8, delivered through a 250 mm lens. The other is a 1 mm square top-hat beam, with an M2 of about 100, scanned through an F-theta lens.
At Ophir, our go-to solution for cases of high power beam quality monitoring is usually to employ our BeamWatch solution, which uses Rayleigh scattering to view the beam size along its caustic. However, in this case the power density was too low for this solution to be effective. Instead, Ophir's BeamSquared automatic M2 beam quality measurement system was used.
BeamSquared uses an optical train with mirrors and a beam profiling camera to take measurements of the beam shape and size at several points along its caustic. This is used along with the BeamSquared automation interface to automatically determine the laser beam quality ( M2) with just a touch of a button.
The R&D lab had a setup installed with a beam splitter to divert a small portion of the beam to BeamSquared, while the main through-beam continued to a 5 kW laser power sensor (which absorbs the beam, acting also as a beam dump).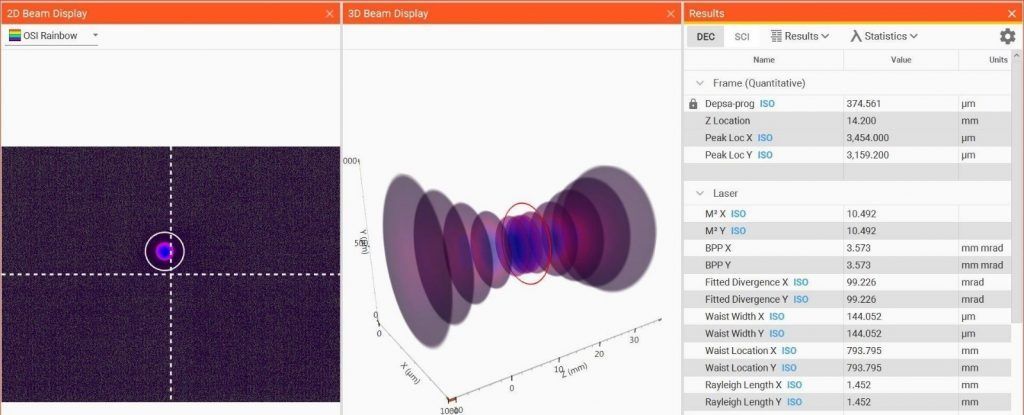 The system was recently installed at the customer site with very good results. The high power beam splitter and BeamSquared automation interface provided a unique solution for this customer, allowing the R&D team to keep track of their laser quality and make sure the processes they develop will be consistent and optimized.