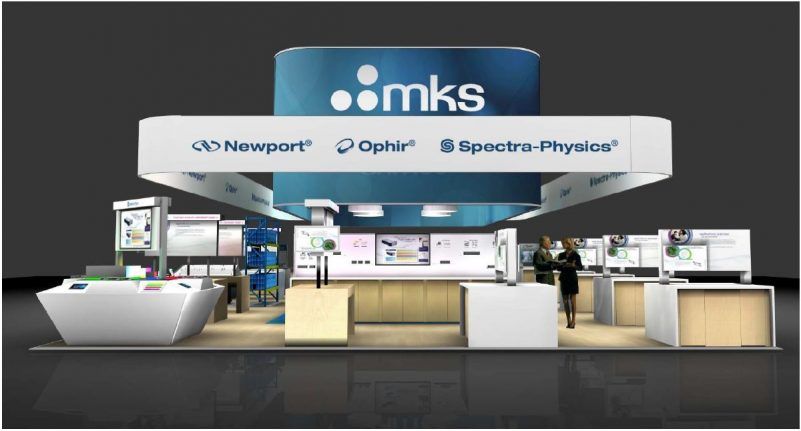 Laser Munich 2019 Here We Come!
Going to Munich for "Laser World of Photonic 2019"?
You wouldn't want to miss Ophir in Hall A2 Booth #209
We've prepared some amazing things for you to see and try! This year we'll be showing several exciting new products in Laser Munich in addition to quite a few of our classics.
So if you…
Want to see what's new in the laser measurement industry
Have trouble aligning your laser
Aren't sure why your laser produces poor quality parts
Want more features in your laser power meter
Hall A2 Booth #209 is the right place to visit.
What exactly should you expect?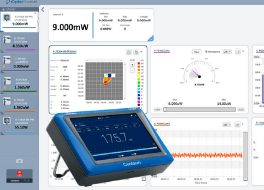 Prepare yourself to personally meet Centauri, Ophir's high end portable laser power/energy meter with its sleek, modern design. It combines a large 7" touch screen with a small form factor. which makes it easy to read measurements and to relocate the meter between various work stations. Add to that the meter's sophisticated graphical displays and advanced processing and you have all the functionality of a high-end, benchtop instrument in a compact, portable meter. Our Centauri will be available hands on so you can come check it out for yourself!
Ophir's easy-to- use laser measurement software that turns a PC into a multi-channel measurement workstation, now supports Centauri. So – come check out how StarLab 3.40 and Centauri work together.

In case you weren't aware – characterization of VCSEL power, beam profile, noise, etc. is critical.
Often VCSELs are coupled with passive optics or scanning optics which generate very wide beams. Additionally, VCSELs are often used in pulsed mode. These factors make VCSEL test and measurement a challenging task.
Ophir offers the right tools for this task – and this is your chance to get a glance at our broad range of measurement solutions:
Power measurement : CW and pulsed
Integrating spheres up to 170° beam angle
Beam profiling: near field and far field
Fast detectors for pulse shape characterization
Customized solutions (OEM)
" Juno+" : A New PC Interface
Turns your PC or laptop into a full-fledged Ophir laser power/energy meter!
It's a full-blown laser power meter, just without the built-in display. The PC becomes your display. You'll either have the PC running Ophir's StarLab software applicatio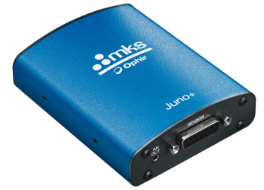 n, or maybe you'll communicate with the Juno+ from your own software system via our COM Object interface. Either way, you've got a precision instrument, with almost zero footprint (it's just slightly larger than the sensor's "smart connector"), and all your interaction with it is via your PC or its "Analog Out" feature.
You can connect several Juno+ modules to the PC – come see for yourself!
Variety of laser power/energy measurement and beam profiling products for industrial lasers up to 120 kW. Ophir meters also have the highest damage thresholds available, up to 10 kW/cm² at full power
Power, beam caustic & profile measurement
Non-contact measurement in real time
Fully automated for industrial production lines – 24/7 capable
Suitable for 3D Additive manufacturing
New LP2 coating – high damage threshold, flat spectral response
Fully automated measurement with ProfiNET, Ethernet.IP and more interfaces
The BeamSquared® system is a compact and fully automated tool for measuring the propagation characteristics of CW and pulsed laser systems from the UV to NIR to Telecom wavelengths.

• ISO compliant – wide range of cameras
• Automatically measure your beam quality in < 1 min
• Unequalled accuracy using patented calibration
• Pulsed and CW for most beam diameters and powers
• Wavelength from 266 to 1700 nm

SP1201/SP1203 Accurately captures and analyzes wavelengths from 900nm-1700nm. It features a QVGA sensor, compact design, power over Ethernet, stabilized sensor cooling with no fan & automatic NUC file correction. This InGaAs camera-based beam profiling system is ideal for eye-safe military, telecom, and medical laser applications.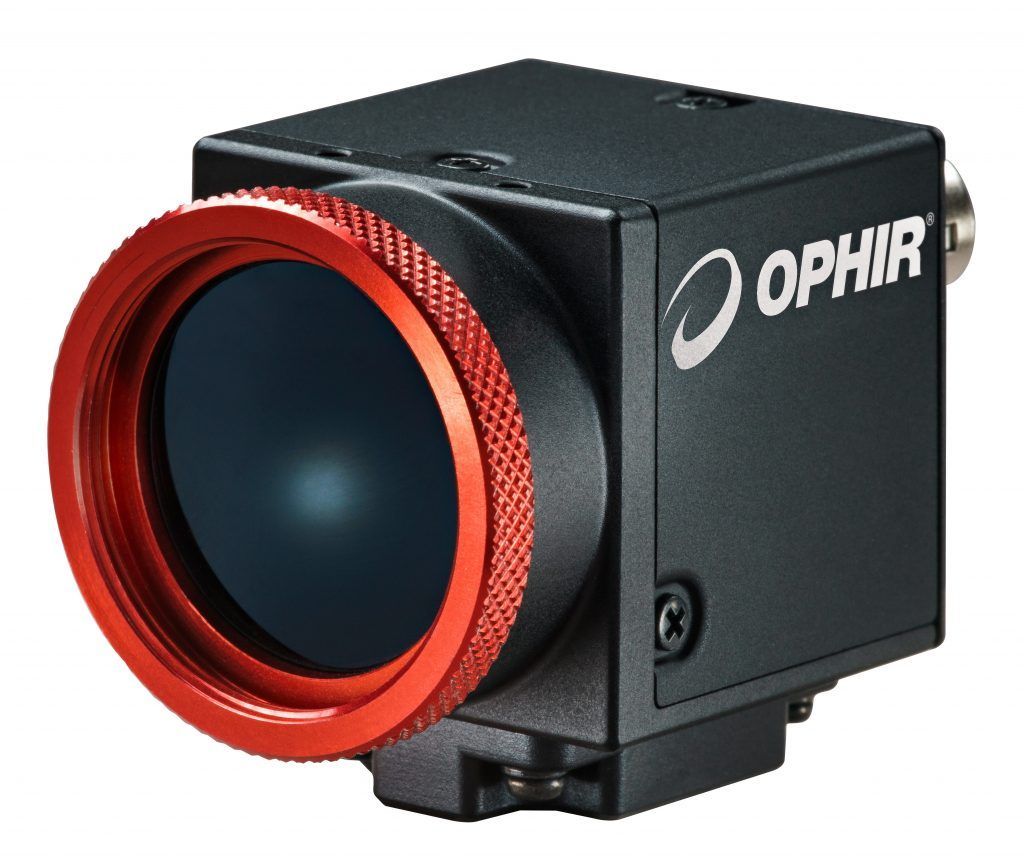 The SP920 camera accurately captures and analyzes wavelengths from 190nm – 1100nm with a better response at 1070nm than any other camera. It features a compact design, wide dynamic range, unparalleled signal to noise ratio, and USB 3.0 interface. It is ideal for measuring both CW and pulsed laser profiles
In this section you'll find our leading customized solutions that were made on demand in medical/automotive/semiconductor/communications/defense industries and are trusted by laser manufacturers worldwide



I guess by now you think we're done…
Well, not quite…
We wouldn't want you miss our –
Variety of catalog sensors from fm-hundreds of kw as well as Meters (Displays),PC Interfaces & Beam Profilers including Additive Manufacturing industrial automation:
BeamCheck / NanoScan / Beam Squared / Pyrocam™ IV USB/ BeamWatch / Photodiode Energy Sensors/ Laser Thermal Power Sensors/ Laser Pyroelectric Energy Sensors/ StarBright/ StarLite/ Quasar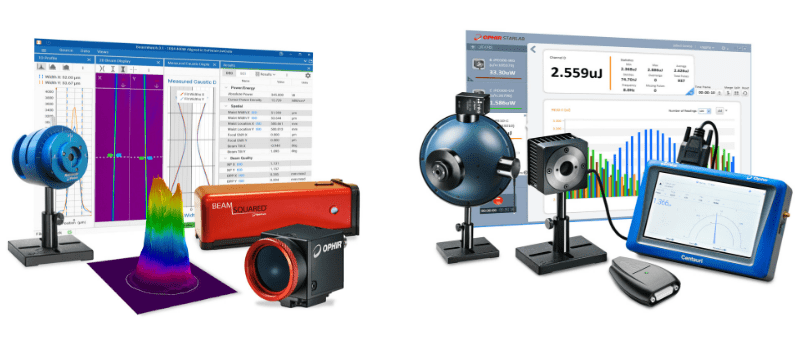 Looking forward to meet you and answer your every question!
See you soon…