Medical Laser Applications: Beam Measuring & Profiling
Picture this, "you are an experienced eye surgeon.  After a routine operation you are informed your patient's eyesight may be impaired for life because your laser scalpel didn't function properly"- how would you tell your patient the bad news?
Over the past 50 years, laser technology has become an integral part of modern medicine. Lasers are being used for a large range of medical applications. Lasers are used for surgery, cancer treatment, dentistry, acne removal, tattoo removal, acupuncture and more. The advantages of using lasers rather than the conventional methods are apparent. Using laser surgical techniques, surgical incisions may be made more carefully, unnecessary pain may be avoided and there are solutions for more medical problems.
But along with the advantages of using lasers for medical applications there are dangers and restrictions as well. Lasers used in the medical field fall under strict safety regulations; Laser powers and laser energies are to be checked on a semi-annual basis according to FDA Regulations. Each medical application requires a laser with certain beam power and beam shape in order for it to function properly and safely. For example, a laser used for surgery should be measured by a laser measurement device to ensure a correct power output.
Cavity drilling is an example where measuring a beam precisely is necessary. The conventional method of drilling a cavity is very painful; when a dentist uses a metal drill to remove rotted tissue he usually harms the healthy tissue as well. However, when the process is done with a laser- the laser is set to a specific power that will achieved the required result. Hence, in order to avoid unnecessary pain while cavity drilling it's necessary to measure laser power.
Ophir offers the largest variety of OEM solutions for laser measurement instrumentation which can be built into a host system, such as a medical surgery system. Many medical laser manufactures have an Ophir beam sensor built into the surgical system. The beam sensor enables monitoring and sampling beam power in real-time. When the system indicates that there is a small deviation from the expected beam power it automatically adjusts the output beam to the proper power. In a case where there is a large deviation from the expected power, the system often turns off or/and triggers an alarm for the doctor to call laser service.
Many medical laser systems have a panel which displays beam power. The system calculates beam power according to electric current. To ensure that this calculation is accurate, an Ophir power sensor is installed in the system. It is used periodically by the surgeon. The surgeon inserts the laser hand piece into a calibration port on the system console. The system automatically calibrates the systems power calculation.
Parallel to surgery systems, many laser service engineers hold Ophir power measuring devices in their field service kit.
Prior to the legal regulations, the medical center is responsible for their patients' health. Therefore, the medical center needs to properly measure and profile lasers to ensure a safe and efficient medical treatment.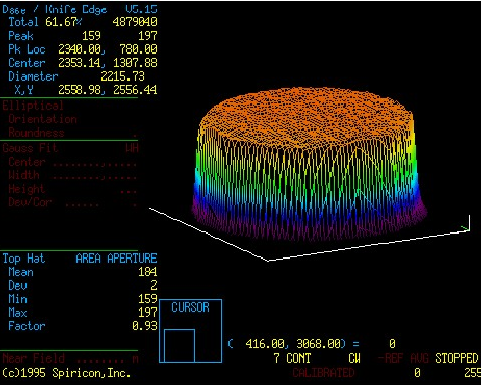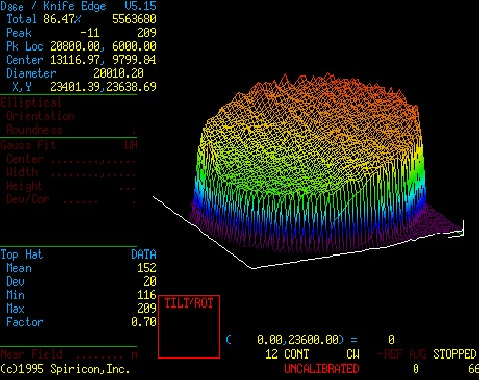 Please feel free to comment and add things you have on your list
You might also like to read: Laser Measurement in the Medical Industry
Share this: