When he isn't at work, Efi Rotem can be found going on trips with his family, hiking and reading about the history of Israel. In this week's blog post, Efi shares his thoughts on the industry and some of the current projects he is tackling.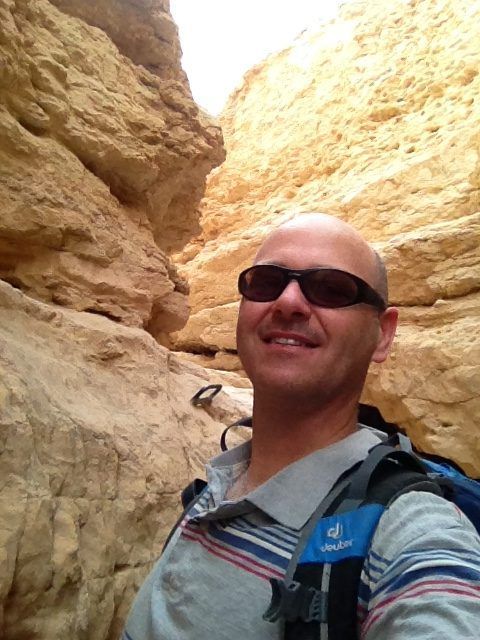 What's the best aspect of the work you do?
Getting to apply knowledge and experience to the design of new products. This motivates me to learn more and come up with new ideas next time.
What is the favorite part of your work?
When we launch a new product and start selling, or when we solve a problem for a customer. This lets us know that all the hard work done at Ophir is relevant and meaningful.
How does Ophir add value to the the laser metal additive manufacturing process for customers?
As the additive manufacturing industry continues to evolve, there is continued need to work with new materials, manufacture fine details, and increase the speed of manufacturing. Precise monitoring of laser power, beam shape, and spot size are critical to achieve these goals. Additionally, the laser AM machine may be built and calibrated at one place but utilized and serviced halfway across the globe. Ophir's value to customers is that our products are accurate and consistent anywhere and anytime. You can compare two sensors, one which was calibrated at Ophir's US service center last week with one that was calibrated in Ophir's Japan service center last year and they will read the same.
How do you keep up on the latest developments in the laser industry?
The laser industry is not showing any signs of stopping. We see higher powers, shorter pulses, and higher repetition rates. We work with our customers to understand their future needs and we constantly evaluate new technologies for laser power measurement and beam diagnostics. We have over 100 different lasers at our facilities to allow testing and calibration of sensors in almost any condition.
What are the common questions from customers in your field?
Customers often ask what the best sensor is for a given application. Most of the time, we can find a suitable sensor in our catalog, while sometimes we need to work together with the customer to design a solution for that particular application. Some customers don't care about absolute accuracy and NIST traceability, and only want a highly reproducible calibration standard for their application. There are ways to do this, but without maintaining NIST traceability you can never be 100% sure there isn't a slow drift in the calibration.
Explain the best practices customers should keep in mind when working with laser sensors
Best practices for our sensors are pretty much the same as for other optical components and devices. Cleanliness is the most important thing. Making sure not to exceed the specifications of the sensor is also very important. For example, one can use relatively low average power but exceed the power density spec because the beam size is too small. Ophir has several on-line calculators to help you determine all of these parameters.