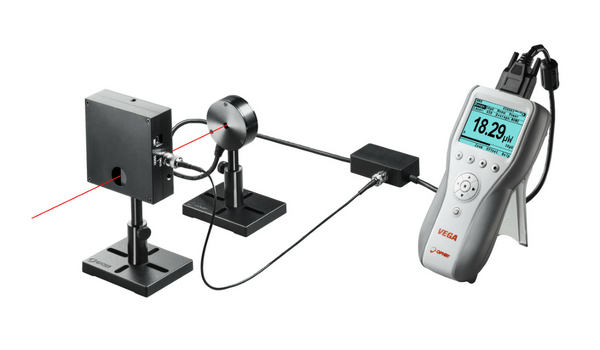 MKS' Ophir® Business Unit Announces Calibrated Sensor for Measuring Very Low Power THz Sources
Andover, MA, May 8, 2017 – MKS Instruments, Inc. (NASDAQ: MKSI), a global provider of technologies that enable advanced processes and improve productivity, has announced the Ophir® RM9-THz Radiometer, a low noise, high sensitivity sensor for measuring low power levels of 50nW to 100mW from short pulse or CW lasers in the 0.7 to 10 THz wavelength range.
The RM9-THz is a complete sensor measurement package that includes a NIST-calibrated pyroelectric sensor, THz absorber, and 18Hz chopper to measure a wide range of radiation.
A digitally synthetized lock-in amplifier reduces external noise to a minimum, allowing the sensor to measure powers as low as 50nW. The output of the sensor can be displayed on any standard Ophir meter or on a PC.