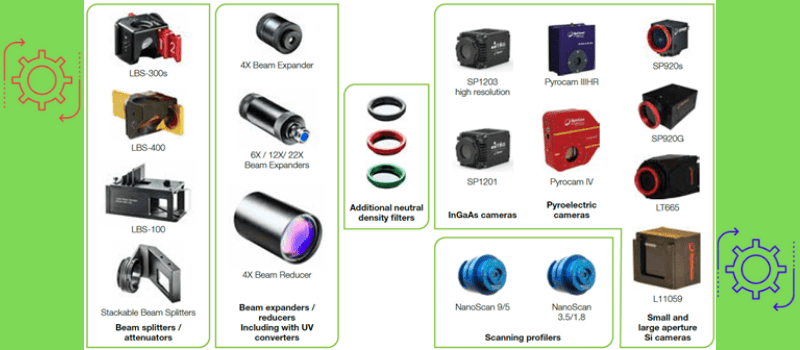 New! Integrated Solutions: Interconnecting Ophir Products and Accessories
Ophir customers often need to connect different optical components together to create an optimal setup to best meet their needs. Ophir provides mutual interconnections between different Ophir products via adapters with various threads, designed to exactly fit required optical path distances for each device. This is an integrated solution, pre-aligned and ready to use.
Our line of Beam Profiler cameras and sensors of various formats can be connected to any beam splitter or attenuator in case the laser power needs to be reduced. If the beam size or wavelength does not fit the sensor format, beam expanding/reducing/wavelength transforming devices can also be fitted.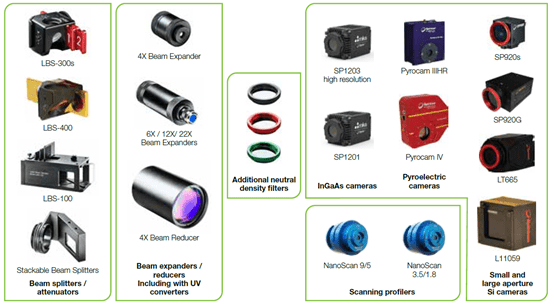 For example: Let's say we have a 300 Watt, 1070nm CW laser beam, focused to a 60 µm spot.
Together with BeamGage software, we could use the SP920s beam profiler camera. However, the image on the CCD would be very small – it would cover just 15 pixels of the CCD in both the X and Y axes. Therefore, it is recommended to install the X4 or X6 beam expander between the LBS-300s-NIR and the SP920s camera.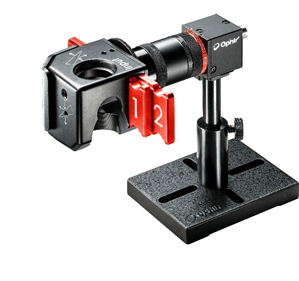 All adapters required to connect and align such combinations are summarized in the following table: