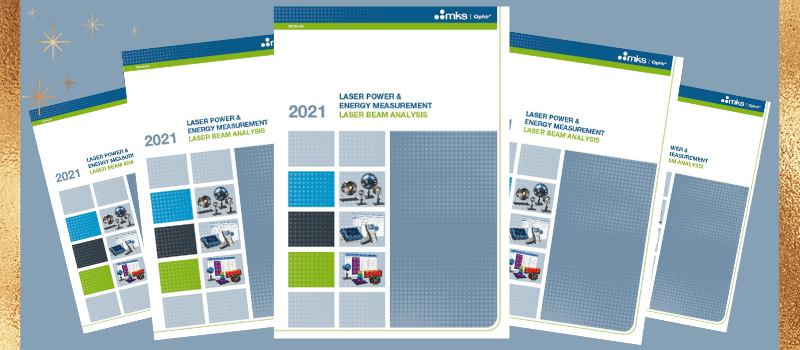 Ophir's 2021 Laser Measurement Catalog Is Here!
As every year – Ophir's new 2021 catalog for laser measurement covers a wide range of laser power and energy sensors, meters and laser beam profiling systems for medical, industrial, defense, and research applications.
The first section of the catalog is devoted to laser power meters, which consist of sensors (detectors) and meters (displays). Ophir online tools will help you choose your sensor or your meter based on your laser parameters and on your own preferences.
The second section is devoted to Laser beam profiling that includes measurements of the beam size, spatial distribution (profile), and beam quality (M2), among other things.
What's New?
Here are a few of the new products and applications found only in the 2021 catalog :
Industrial High Power & Additive Manufacturing Applications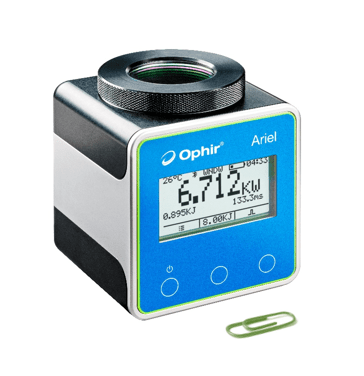 A self-contained, ultra-compact laser power meter for measuring high power industrial lasers up to 8KW.
Designed for OEM and end-user applications in closed and confined spaces, such as additive manufacturing, metal cutting, and welding, the Ariel power meter is a robust, battery-powered device that requires no water or fan cooling and is small enough to fit in the palm of your hand. The system measures laser powers from 200mW to 8KW, and at a wide range of wavelengths, including 440-550nm green and blue lasers, increasingly popular in copper welding.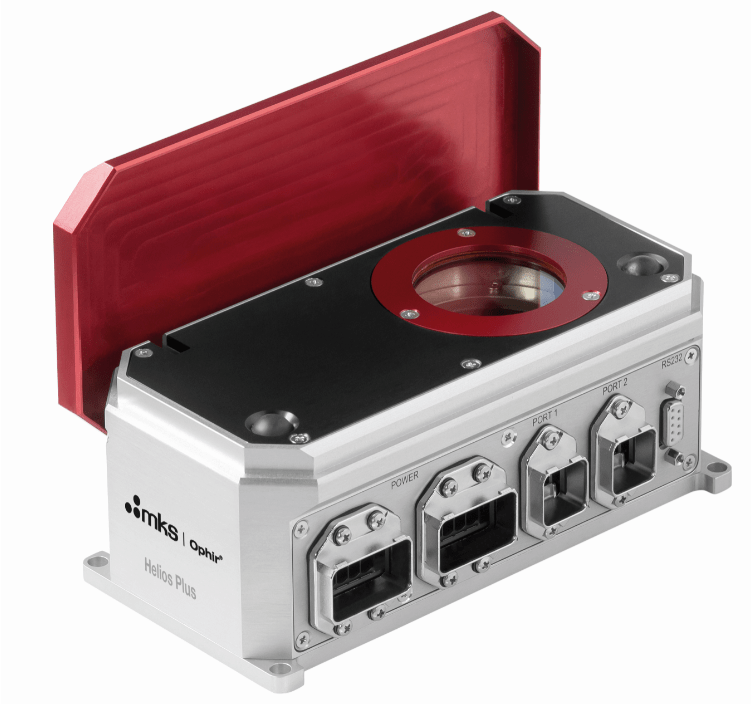 An expanded version of the Ophir Helios industrial laser power meter.
The Helios Plus has all the features of the Helios for measuring a wide range of high power lasers in production operations, as well as the ability to measure at additional wavelengths, such as blue and green lasers used in copper welding in the automotive industry. The Helios Plus power meter measures high power industrial lasers of up to 12kW and, for increased flexibility, provides an expanded choice of wavelengths: 450-550nm (blue/green) and 900-1100nm (infrared).
This is especially important in the automotive industry where heat conduction welding with blue and green lasers is becoming the first choice for battery welding and connecting small copper parts in electrical components.
VCSEL & Fiber Laser Measurement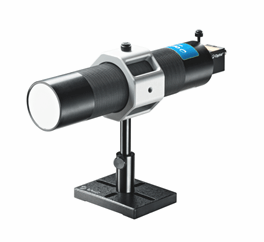 A compact calibrated optical system for measuring the size and power distribution of large and divergent beams of VCSELs, LEDs, edge emitting lasers, and fiber lasers.
The Wide Beam Imager device is capable of imaging any beam shape (round, line, or square) that is too large for a camera sensor. It features a 48mm diameter aperture and an angle of incidence of 70 degrees. Beams are captured on a translucent diffusive screen and then re-imaged to produce a complete and accurate mapping of the light's intensity distribution.
Ophir's New Tools : Make Your Job Easier!
As you probably know, we already have a Sensor Finder on the Ophir website to help you find the right device to measure your laser's power or energy.
But what about devices to measure the beam profile?
Our brand new beam profile finder allows you to easily find the camera or slit based beam profiler that best suits your application, including the needed accessories.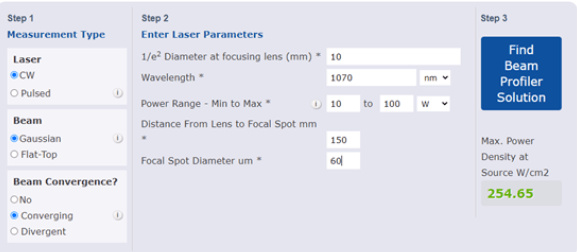 * The Beam Profiler finder is for camera based beam profilers, Nanoscan beam profilers and their accessories. It is not for Beam Propagation (m2) or Beam Caustic measurement
Integrated Solutions: Interconnecting Ophir Products and Accessories
Our customers often need to connect different optical components together to create an optimal setup to best meet their needs. In order to do this, we provide mutual interconnections between different Ophir products via adapters with various threads, designed to exactly fit required optical path distances for each device. This is an integrated solution, prealigned and ready to use.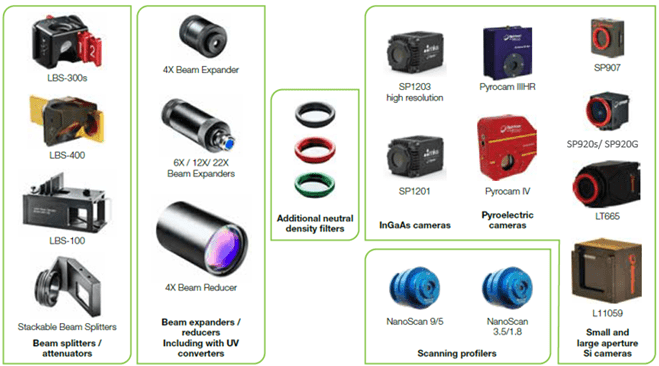 Download the free 2021 laser measurement catalog today – Stay up to date with the latest innovative solutions in the world of laser measurement!