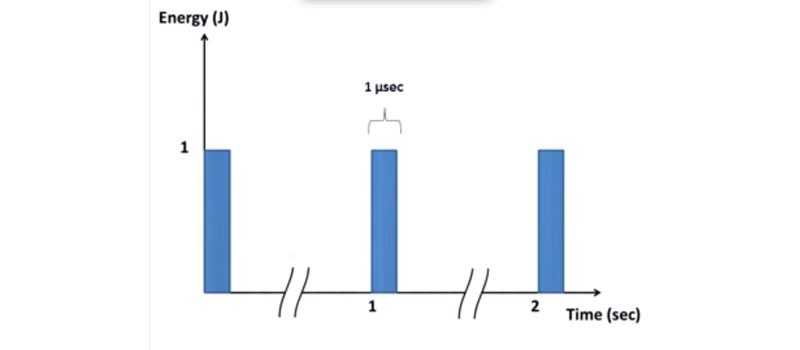 Peak power vs. Average Power What is it, and how do I measure it?
A pulsed laser could have an average power of, say, 1 Watt, yet a peak power of 1 Megawatt – so when specifying it's rather important to understand the difference!
In this video you will learn what exactly these two concepts mean. You'll also learn how to measure peak power, which can sometimes be tricky.
And here's a laser peak power calculator.