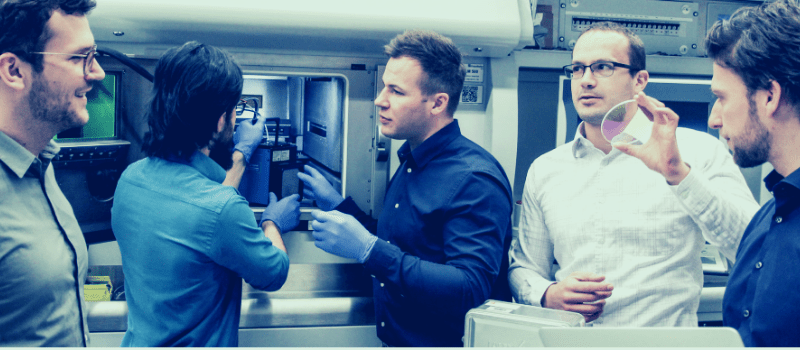 Quality Assurance in Additive Production
The Fraunhofer Research Institution for Additive Manufacturing Technologies (IAPT) has set a goal for itself to automate additive production and use this technology to manufacture the products of tomorrow in a resource efficient manner.
The Goal: Deliver the Same Repeatable Results
A consistently high level of quality in the manufactured components is decisive for whether the laser-based additive technologies will prevail in series production. This can only be guaranteed if the machines always deliver the same repeatable results. At the Fraunhofer IAPT, the "Quality Assurance and Certification" working group focuses on precisely this topic.
Over the course of numerous investigations, one thing has become clear: Whether in research or in production, the laser parameters must be checked regularly.
BeamWatch AM – Quick, Compact, No Contact
For this purpose, the Fraunhofer IAPT generally turns to the Ophir BeamWatch AM, which measures the laser beam without contact, is compact enough to be used inside the production chamber, and delivers measurement results very quickly.
Read more here