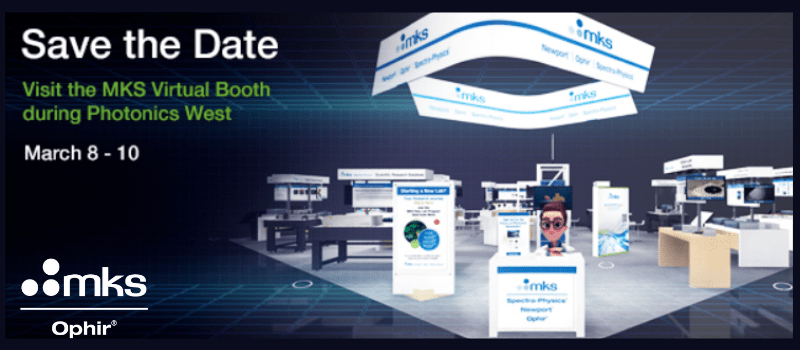 Save the Date – Photonics West 2021 Digital Exhibition Here We Come!
You wouldn't want to miss Ophir at the MKS Virtual Booth during Photonics West this year !
Our team at Ophir Photonics have prepared some amazing things for you to see and (virtually) try, including several exciting new products in addition to quite a few of our classics (we'll reveal more details soon…)
During the show you'd get to explore our latest products & solutions, chat with our experts, view product demo videos, and more!
Click below for a quick preview!
We promise to share more details soon here and on Ophir's social media channels. Stay tuned!!