StarLab Converts Your PC into a Multi-Channel Power Meter Workstation.
The StarLab PC application supports the simultaneous use of multiple power and energy laser measurement sensors by assigning each sensor a 'channel'.
The utilization of multiple channels in StarLab depends on the types of devices (power meters and PC interfaces) to which the sensors are attached, as well as the number of free USB ports on your PC, and whether external USB hubs are attached
Using external USB hubs, up to tens of Ophir USB devices can be connected.
Using Ophir Ethernet interfaces such as the EA-1, the number of attached sensors can theoretically be quite large, depending on the network supporting the devices.
These devices can be connected to different types of Ophir sensors; thermal, photodiode, pyroelectric, or a combination of sensor types, and can be used with StarLab in several ways.
For Example:
Use a combination of single-channel devices (e.g., StarBright, Juno+, EA-1, etc.), working with one channel per device.
Use a combination of single-channel and multi-channel devices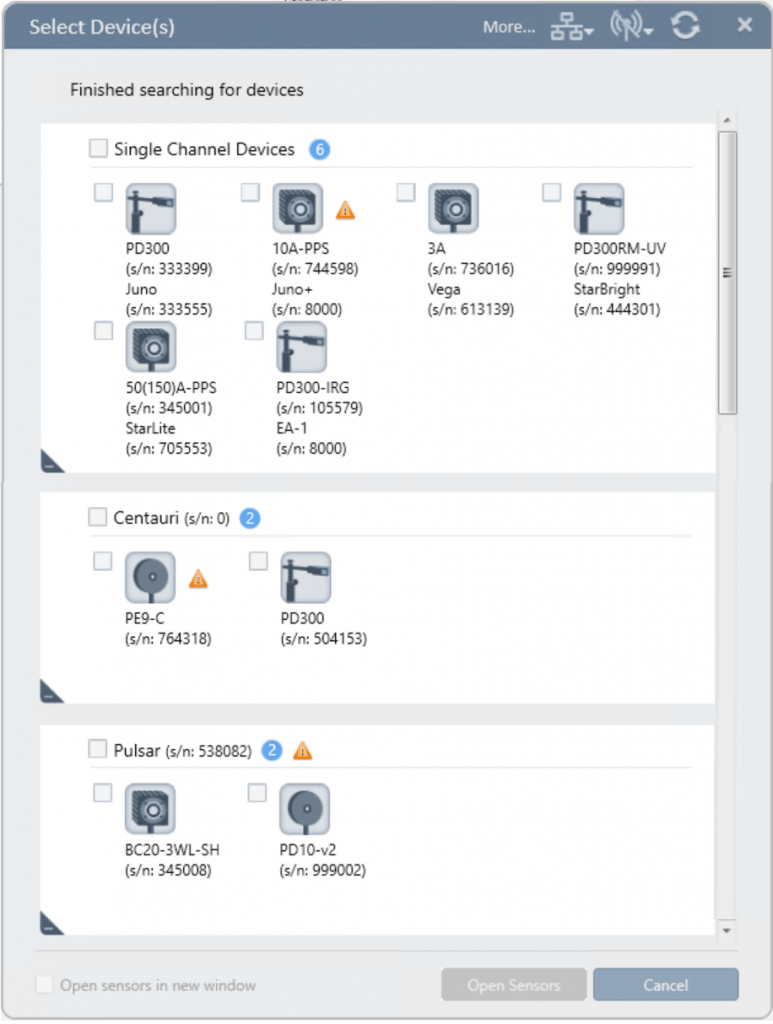 In StarLab each sensor is identified by assigning it a color coded 'channel', together with the name and serial number of the sensor, an icon of the sensor type, and name-tagged as channels A,B,C…
When several channels are connected simultaneously to StarLab, you can specify which of the connected channels you wish to view. You can also alter the individual sensor settings in each channel, such as the selected power range or wavelength.
The laser power and energy measurements for each channel can be analyzed in a number of ways:
Live numerical measurements
Recorded together in one log file
Compared in real time with each other via customized formula in a virtual math channel
Graphed individually*, or combined into a merged graph with other channels as shown below
*Naturally when graphed individually all at once, a large number of channels might not be easily accommodated on a standard PC screen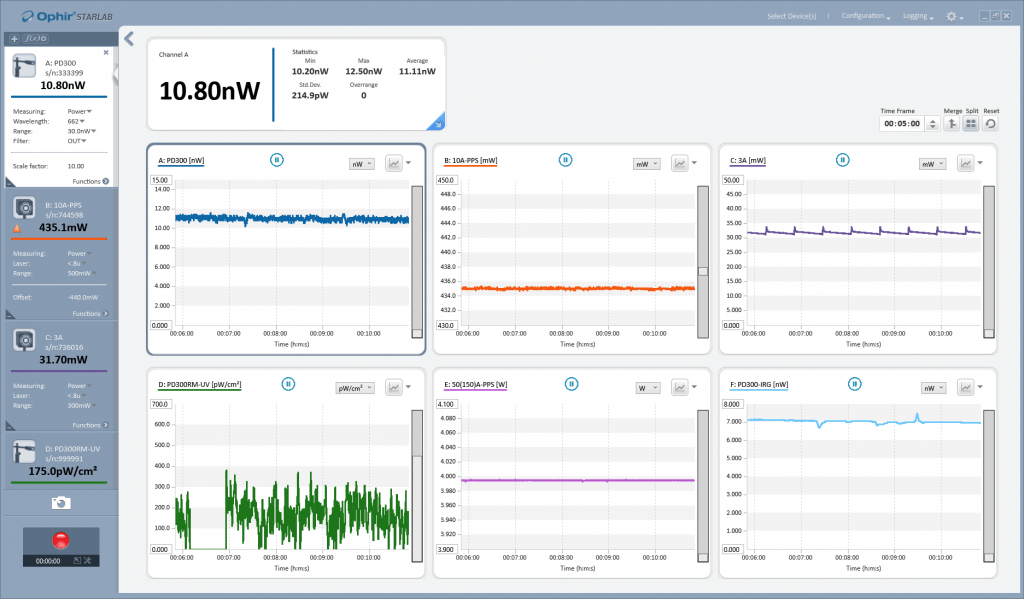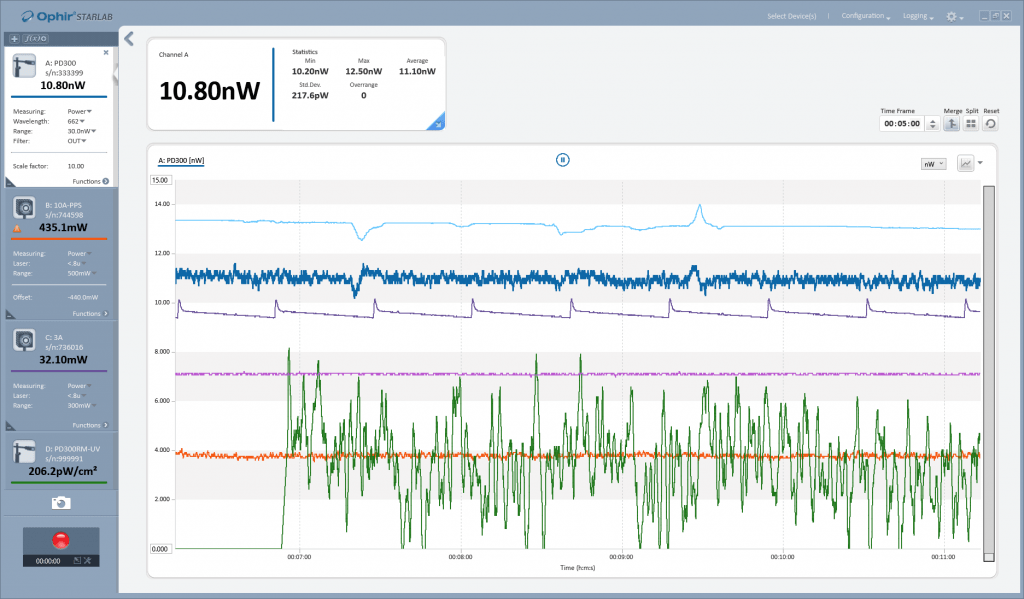 The StarLab PC application is freely available for download from our website.