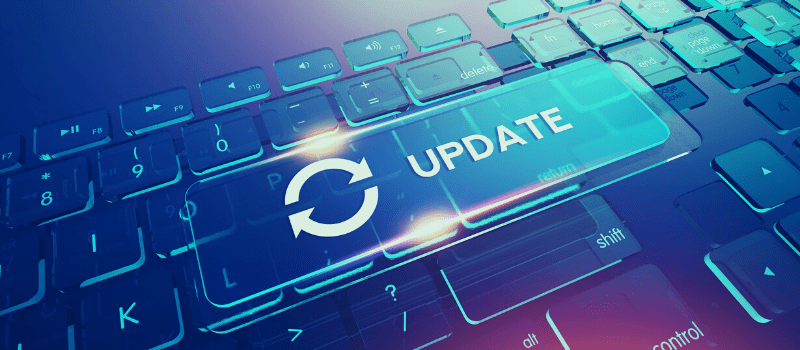 Updating software for older beam profilers: When quality becomes a challenge
We attach great importance to quality when developing and producing our measurement technology. And to great effect: With proper handling and regular maintenance, many of our measuring devices can continue to be used long past the expected end of their service life.
However, this longevity can become a real challenge for some beam profilers that rely on specialized measurement software.
In particular, M2 systems and beam profilers – some of which were purchased well over 10 years ago. The software for these measuring devices is based on operating systems that were current at the time, but which Microsoft now no longer supports. The measuring devices themselves, however, still function perfectly. How should users proceed here, and where are the pitfalls?
A glimpse back into the history of beam profilers
For example, take Photon cameras: At the beginning of the millennium, these used the BeamPro software, which was developed on the 32-bit operating system Windows 98. While BeamPro was discontinued over 15 years ago, there are still isolated users even today! At the same time, the beam profile measuring devices from our Spiricon brand used the BeamStar software until 2007. After the merging of Ophir and Spiricon, the use of a unified platform was marked by the introduction of the LBA software.
Since 2012, most Ophir beam profilers have used the BeamGage software, which is already based on a 64-bit operating system.
Does the end of the operating system put an automatic stop to the measurements?
Now, many of you may be thinking, "2012 was eons ago!" But, in fact, questions have been popping up lately about how to use these measuring devices. Especially since Microsoft stopped supporting the Windows 7 OS in 2020, it has been banned from most corporate networks. And when it goes, so does the basis for using the old software that runs the beam profilers. While the LBA and BeamStar programs themselves were never tested on the Windows 7 OS (as they were developed on Windows XP and Vista), they still worked when run as 32-bit variants. On our website you'll find the various legacy software versions to download, along with an overview of which operating system they're based on.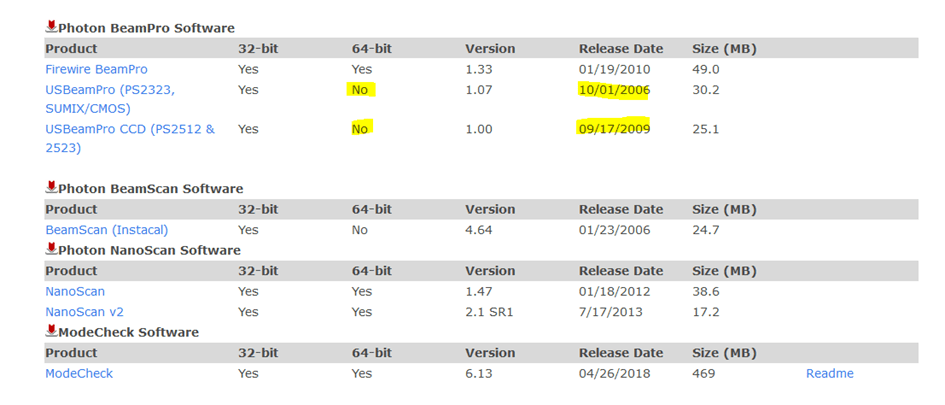 No more FireWire support
Additional challenges exist with our M2 devices that use a camera with a FireWire connection: This has not been fully supported since Windows 8 ended! If you want to continue operating this system, you should do so with open eyes, taking this hurdle into account.
The fastest way to success
As you can see, there are a few things to keep in mind when operating older — indeed, almost historic — beam profilers. To save you unnecessary effort, we recommend the following procedure:
Check the Legacy Software section of the website to see if your software supports a 64-bit operating system. If so, then download the latest software version available, in accordance with your license.
If you own a beam profiler that still has a FireWire connection or whose measurement software requires a 32-bit operating system, contact our Technical Support before investing time and/or money – potentially in vain!
And one last tip about software updates in general: On our website, you can always find the latest software versions in the download section. You can download these free of charge with the license you once purchased along with your beam profiler. Additional costs arise only if you switch from an older software to a new one (e.g. from LBA to BeamGage).