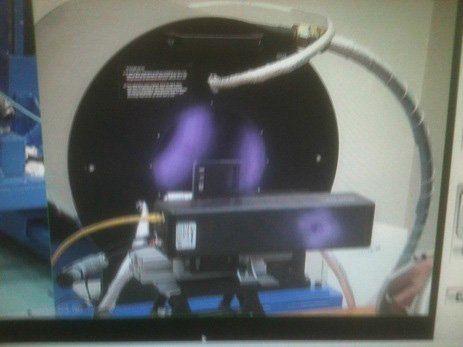 Non-Contact Beam Profiling of 100 kW and Above: How Can This Work?
I've mentioned BeamWatch before.
It's an innovative technique for profiling high power lasers (1 kW and up).
I've even touched on the underlying Rayleigh scattering effect that makes this possible.
But how does this really work?
Dr. Jeffrey Guttman and John McCauley wrote a paper on the science behind this.
You can learn:
Why BeamWatch works well for fiber lasers but not CO2
How to optimize for either M2, focal spot size, or both
Other configurations such as dual-camera or rotating views
Full list of beam parameters that can be measured with BeamWatch
And you can also find some real-world examples of how it's being used.  (Spoiler: even a picture of BeamWatch measuring a 100 kW fiber laser.)
You can find there paper here: Image of Laser from Rayleigh Scattering Directly Correlated to Beam Waist Measurements of High-Power Lasers