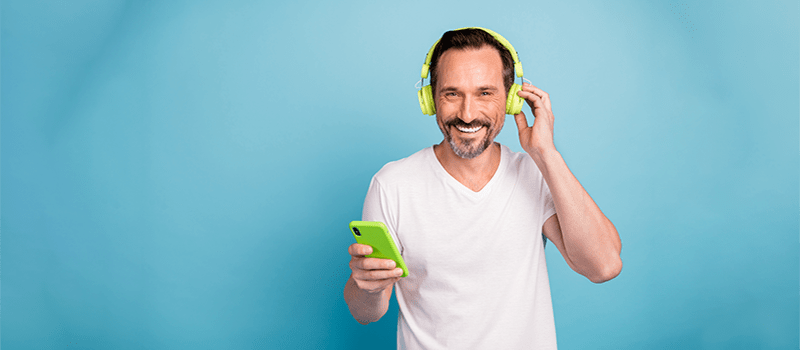 NEW! Get your Laser Measurement 'Content Fix' On the Go with Playter!
For over a decade, our team of experts at Ophir Photonics has been creating super valuable professional content (articles, white papers, blog posts, webinars) which was brought to you on a weekly basis on our blog and social media channels.
Our goal is simple. Bring you the best updates, technical tips and industry news that are relevant to your daily work.
Why? again, simple – We care about your success.
We want you to perform your best not only through using our top products, but also through our experts' knowledge and tips. This is why we work tirelessly to provide you with fresh professional content each week.
It's clear – Our readers and followers are our biggest asset.
Over the last few years something has changed.
Content overloading and lack of time makes it harder for us to read thoroughly and find time to consume the information we are interested in.
While text has been around us for quite a while, audio showed up recently – offering the opportunity to stay up-to-date and learn while on the go.

As you know, one of Ophir's most important values is to stay ahead and bring you the latest technologies and innovative solutions out there, not only in laser measurement but also in content consumption.
Therefore, we decided to make it easier for you to consume our content and take a step forward into audio.
Audio opens the door to a new type of communication — one that is adapted to all types of devices, and which can fit into even the smallest parts of everyone's timeline.

History is killing the future of audio experiences, Summurai blog
Meet Playter®
Thanks to our new collaboration with Summurai we can now offer you the best of Ophir's content summarized & read to you out loud.
The Playter allows you to choose whether you'd like to read our content or listen to it, now or later,
to make it easy for you to get your knowledge whenever and wherever works for you.

From now on, you'll be able to enjoy Ophir's most popular blog posts, white papers and articles in a more convenient way, while driving, shopping or walking your dog.
Soon, you'll be able to create your own playlist and even share it with colleagues through social media. How awesome is that?!
You'll be able to find our audio content on the right side bar on our blog!

If you like it or want to share any comments, we'll be more than happy to hear.
Let us know what you think and which content you'd like us to Playter for you!