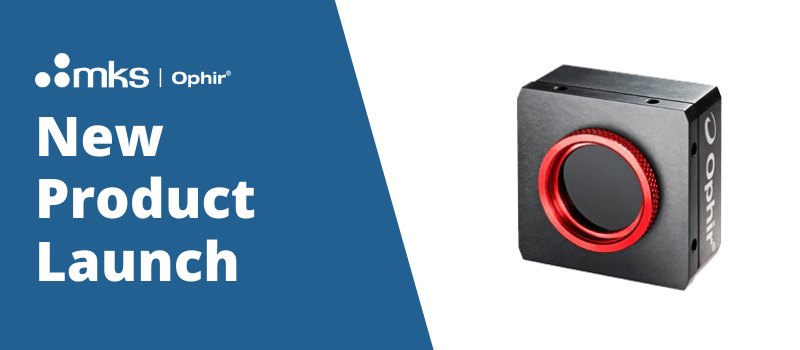 The new Ophir CMOS High Resolution Beam Profiler – SP932U: Delivers the Most Accurate Laser Intensity Distribution Measurements
Many modern applications require high-quality analysis of the beam profile, especially in the popular NIR wavelength range. For example, when welding at 1064nm, power density and distribution is an important value that directly affects the yield of the system. That requires measuring laser beam size at the focus.
The new Ophir SP932U beam profiler along with BeamGage software are designed to accurately measure the spot size, which has a direct impact on production yields.
The new camera allows the most accurate laser intensity distribution measurements combining:
– Wide dynamic range
– Faster measurement rate
– High resolution, linearity, and sensitivity
– "Blooming Correction" -Specially optimized for NIR and Nd:YAG 1000-1100 nm regions
– No "Smearing" effects
New SP932U Beam Profiler Blooming Correction Function
The new SP932U camera utilizes both CMOS advantages and avoids the "Blooming effect". BeamGage 6.17 and later versions provides a "Blooming Correction" algorithm, that is based on the physical model of light diffraction, transmission, and reflection.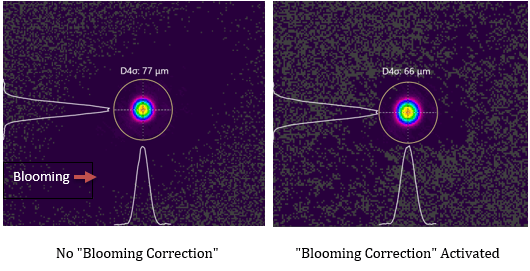 Comparison of 1045nm laser Focal Spot, without (Left) and with (Right) "Blooming Correction" function. The beamwidth is corrected from 77 to 66 µm.
For Further Information, please click here.