Andover, MA – January 18, 2021 – MKS Instruments, Inc. (NASDAQ: MKSI) has announced the Ophir® Helios Plus, an expanded version of the Ophir Helios industrial laser power meter. The Helios Plus has all the features of the Helios for measuring a wide range of high power lasers in production operations, as well as the ability to measure additional wavelengths, such as blue and green lasers used in copper welding in the automotive industry.
The Helios Plus power meter measures high power industrial lasers of up to 12kW and, for increased flexibility, provides an expanded choice of wavelengths: 450-550nm (blue/green) and 900-1100nm (infrared). This is especially important in the automotive industry where heat conduction welding with blue and green lasers is becoming the first choice for battery welding and connecting small copper parts in electrical components.
Key features
The Helios Plus power meter is compact, requires no water cooling, and provides a high damage threshold. PROFINET, Ethernet/IP, and RS232 communication options make it easy to integrate into manufacturing networks. Once integrated into the production control system, fully automated measurements can be made.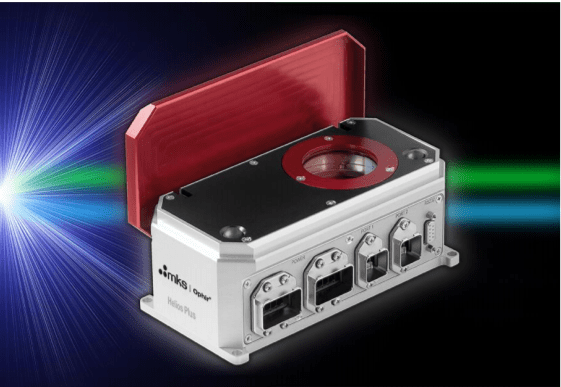 Energy SensorsHigh EnergyHigh PowerHigh Power DensityIndustrialPower MeasurementPower Sensors